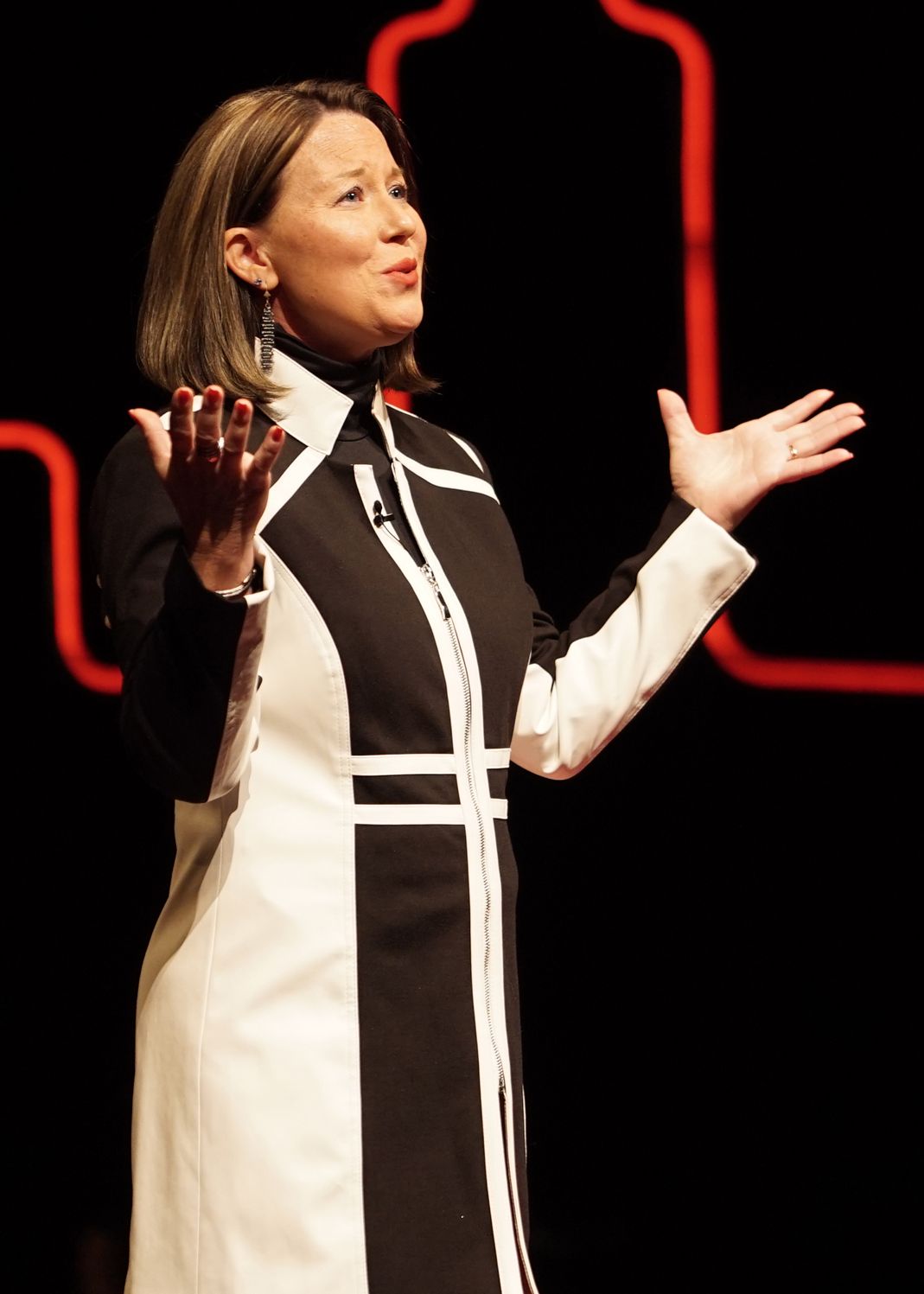 Since watching my first TED Talk many years ago, I have been a TED enthusiast. Inspirational, educational, entrepreneurial...many of these talks are so life-changing that they practically obligate the viewer to consider the world in a different way. And while I have always been a fan, under no scenario did I ever imagine personally stepping into the admirable red circle. Between my self-perceived lack of entrepreneurialism, fairly severe public speaking anxiety, and a paralyzing fear of cameras, imagine my surprise when I not only worked up enough courage to submit an application, but was subsequently accepted to speak at TEDxLincoln in October 2015.
Upon acceptance, I recall having this naïve idea that the speech preparation would be fairly simplistic since I offer presentations on childhood grief at least weekly. But preparations translated to about 150 hours of meticulous word selection, dozens of drafts, research to ensure all facts were accurate and reliable, followed by intense concentration on timing, memorization and delivery. Although TED Talks are limited to 18 minutes, the TEDxLincoln talks were time-limited at 10 minutes. The often quoted statement: "I didn't have time to write a short letter, so I wrote a long one instead" rang enormously true. The first draft of "No Child Should Ever Grieve Alone" was well over 20 minutes, and deleting large portions of the speech (all of which I considered indisputably vital) proved daunting.
And then there was the whole "memorization" issue. Let's be real – unless one is active in the theater, how many of us have memorized a speech of any capacity since high school? Semi-permanently etching "No Child Should Ever Grieve Alone" into my cranium required hours of rigorous review...my brain simply does not retain information like it did 25 years ago during high school speech class.
While more demanding to develop than I had first anticipated, I want to be clear that the challenges paled in comparison to the life-changing benefits that flowed from this process. It was a truly remarkable experience. One of the most amazing self-discoveries unveiled was actually altering the way I portray and communicate information related to children's grief. The insightful TEDx coaches had indicated that presenting a TEDx Talk would forever change how I delivered future presentations. I remember feeling skeptical about this suggestion, but they were undeniably correct.
As I prepared the speech, each draft gradually shifted from a "here are all the horrible effects of childhood grief" into a more hopeful, positive message regarding how we can all thoughtfully modify our community and promote resiliency in bereaved children; (a personal perspective changer that surely will impact my delivery of all future presentations). The coaches also suggested that rather than offering a plethora of solutions to the audience, instead provide a vehicle for viewers to simply "re-think" (the 2015 TEDxLincoln theme) how THEY - the audience members and future online viewers – can change behaviors or alter the environment to companion and support bereaved individuals.
So why TEDxLincoln? TEDxLincoln provides an amazingly broad platform and a diverse audience base. As the executive director of the Mourning Hope Grief Center and as a member of the board of directors for the National Alliance for Grieving Children, I recognize that finding ways to ensure the area of childhood bereavement receives the public awareness and the resources it so clearly deserves is a daily challenge.
On October 1st, we had an audience of over 500, the video feed was streamed live online to 25 communities across Nebraska plus viewers in 33 other states across America and people in seven countries. Twitter, Instagram and Facebook were filled with activity. Analysis of social media posts indicated that more than 600,000 people were exposed to the activity that grew out of TEDxLincoln on October 1st. And now that the video of my talk from that day is available online, we have yet another opportunity to share the message in a widespread manner. Few comparable platforms exist that instantly offer this type of pervasive information distribution throughout the world.
While I don't know if or how my participation in TEDxLincoln will impact the field of childhood grief, my greatest hope is that it might cause even one person to "rethink" how they can change their actions, their school district or their community to better support bereaved individuals.
Note: Carly Woythaler-Runestad shared her idea that "No Child Should Ever Grieve Alone" on the TEDxLincoln stage in 2015. It's an idea worth pursuing.