Ariel Zach
---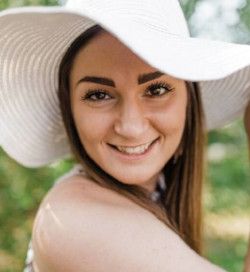 NAME: Ariel Zach
CITY, STATE: Stanton, NE
TOPIC: Don't Settle
People everywhere are trying to achieve a picture-perfect life, but will they ever get there? Will they ever truly be happy? People need to set their own boundaries and expectations to find honest joy, and that's exactly what Ariel Zach will be discussing during her talk.
"This topic has been the battle of my life," said Ariel. "I've worked so hard to be what everyone else wanted me to be" but was never fulfilled. She believes that everyone has a true calling and she wants to strengthen and inspire others to find their way.
When Ariel was young, she lost her dad, and this significantly changed her life. He left a legacy of being kind, and she is determined to carry on this legacy to make the world a better place.
Join Ariel and many other fascinating speakers on Saturday, August 11, at TEDxYouth, hosted at Lincoln High School. Buy your tickets today!