Brook Baller
---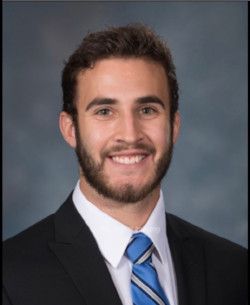 NAME: Brook Baller
CITY, STATE: Creighton, NE
TOPIC: Photography and Traveling
Brook Baller picked up photography and started traveling solo around the world a little over a year ago. Since then, he's been to 4 continents and over 20 countries, all while documenting his ventures with photography, video, and journaling. Simply put, during this TED Talk, Brook will be sharing the world through his own lens.
His journey around the world started with a DSLR camera Brook received from his godmother for his high school graduation, but his mother inspired him to travel from a young age. Brook's first dream destination was space, dreaming of being an astronaut one day.
"I watched the Science Channel more than Disney or Nickelodeon, drew up my own solar systems, and found so much joy in learning about the cosmos," said Brook. "I also grew up in rural northeast Nebraska, so I've always been able to look up at the stars at night, and you can always catch me gazing up at the sky. But now, I also do so with a camera lens."
Outside of traveling, Brook enjoys finding new and unique music artists. He loves to go to live shows and festivals every chance he gets.
Join Brook and many other fascinating speakers on Saturday, August 11, at TEDxYouth, hosted at Lincoln High School. Buy your tickets today!