Emma Ogea
---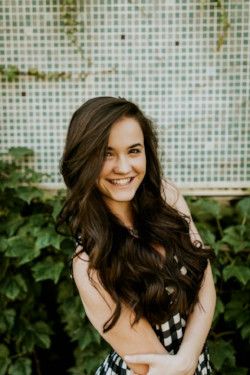 NAME: Emma Ogea
CITY, STATE: Lincoln, Nebraska
TOPIC: Chasing your Dream, Whatever it May Be
"I believe that it is important for people to chase their dreams, because it they give up without even trying, they'll have no shot at doing what they love." – Emma Ogea
Emma loves music and she dreams of working in the music business. She often gets told that making it in the music business is really difficult and unlikely, but she's taking the challenge head on. In her talk, Emma will discuss the dreams people have and the barriers that make people give up on them.
Emma's mom inspired her, and Emma learned that she can do anything she puts her mind to. She hopes to changes the minds of people who think the music business is impossible and to inspire people to chase their dreams.
Join Emma and many other fascinating speakers on Saturday, August 11, at TEDxYouth, hosted at Lincoln High School. Buy your tickets today!