Frida Aguilera de la Torre
---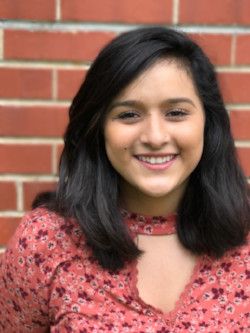 NAME: Frida Aguilera de la Torre
CITY, STATE: Lincoln, Ne
TOPIC: Bullying and Immigration
At 13 years old, Frida Aguilera de la Toree and her mother introduced an anti-bullying bill to the Nebraska Legislature following a traumatic bullying incident. Growing up as an immigrant in the U.S. brought many struggles and obstacles for Frida and her family, and during her talk, she will share her story as an immigrant in the Trump Era.
When she was young, Frida and her three siblings immigrated to the United States with their mother who supported them on her own. Growing up as an immigrant in the U.S., Frida experienced first-hand the misconceptions that people have about her culture. These misconceptions turned into bullying which affected Frida greatly. She knew this behavior was unacceptable and was inspired to take action. Today, Frida aspires to be an immigration lawyer and to make an impact in the minority community.
Join Frida and many other fascinating speakers on Saturday, August 11, at TEDxYouth, hosted at Lincoln High School. Buy your tickets today!