Jack Rodenburg
---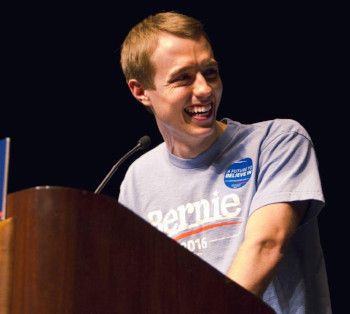 NAME: Jack Rodenburg
CITY, STATE: Lincoln, NE
TOPIC: Stop Mowing, Get Growing! (Eat the Weeds!)
Many of the plants that we consider "weeds" are actually nutritious, delicious, and ubiquitous, and Jack Rodenburg hopes to change this perspective during his talk.
Jack's experience comes from staying with indigenous Amazonians and Ethiopians who live completely and sustainably off of the land. Through this experience, Jack realized that the best way to live sustainably is to eat what grows in abundance—why not weeds! He believes that weeds could feed a tribe and people should be more intentional about gardening these backyard goodies.
Jack's friend and roommate Casey Hollingsworth has had the most influence in regards to the topic of gardening. Equipped with comedic critiques and a minimalist mentality, Casey helped Jack lift off the lens of cultural expectations, setting him on a course self-discovery full of gardening eurakas.
Join Jack and many other fascinating speakers on Saturday, August 11, at TEDxYouth, hosted at Lincoln High School. Buy your tickets today!