Nicole Fintel
---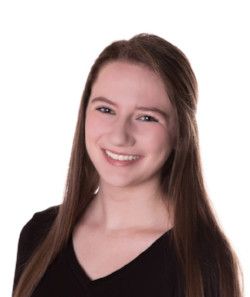 NAME: Nicole Fintel
CITY, STATE: Lincoln, NE
TOPIC: E Pluribus Unum: Bipartisanship and Plurasism in Times of Heightened Political Polarization
In 1782, six years prior to the ratification of the Constitution, our nation's motto -- E Pluribus Unum (Latin for, "Out of many, one") -- was adopted. In one of the most contentious times in our nation's history, the concept of E pluribus unum overshadowed political animosity and endured as the uncontentious base upon which our new nation needed to be founded. In order to prosper, America would need to be comprised of people with unique & diverse perspectives, backgrounds, and viewpoints.  During her talk, Nicole Fintel will discuss how, through a dangerous combination of hyper-partisanship, culture of confirmation bias, and disdain for discussion, we have begun to lose touch with an imperative pillar of American democracy.
Nicole became interested in this topic during her time serving as a delegate to the United States Senate Youth Program. She had the good fortune of speaking with some of the most influential people in our Federal Government, including a Supreme Court Justice, over 70 Senators, the Librarian of Congress, and the Director of National Intelligence. A sentiment echoed by each of these public servants was the importance of bipartisanship and civility in government and politics.
Throughout high school, Nicole has interned for various political organizations and spent this past summer as a Legislative Intern at the US House of Representatives.  She aspires to lead a life of public service.
Join Nicole and many other fascinating speakers on Saturday, August 11, at TEDxYouth, hosted at Lincoln High School. Buy your tickets today!