Pranav Rajan
---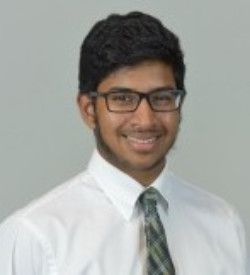 NAME: Pranav Rajan
CITY, STATE: Lincoln, Nebraska
TOPIC: Computer Science Education
Computer science has become an influential subject in our world but not within our education systems. Although some schools have classes that teach basic computer skills and languages, these classes are no where near the level needed to prepare students for the future workforce which is on its way to becoming majorly computer dependent. Pranav Rajan believes that schools need an increased computer science education through encouraging computational thinking and experiential learning, along with the fusion of arts within our education system. Such a reform is necessary to enable us to provide students the experience necessary to sustain our economy and improve our society.
Pranav has been coding for 3 years, and he has never enjoyed a subject more. Computer science has made some lasting memories in his life. "There is just some type of satisfaction that comes from coding. The satisfaction of solving a problem," he said.
A few years ago, Pranav co-founded an organization called CodeForChange, an organization that encourages students to explore computer science through computational thinking and experiential learning. After becoming President of this organization, he was given the duties of expanding and growing the organization's influence. CodeForChange is currently running their pilot project within Lincoln East High School, and Pranav can't wait to share more about his dedication to computer science during his talk.
Join Pranav and many other fascinating speakers on Saturday, August 11, at TEDxYouth, hosted at Lincoln High School. Buy your tickets today!